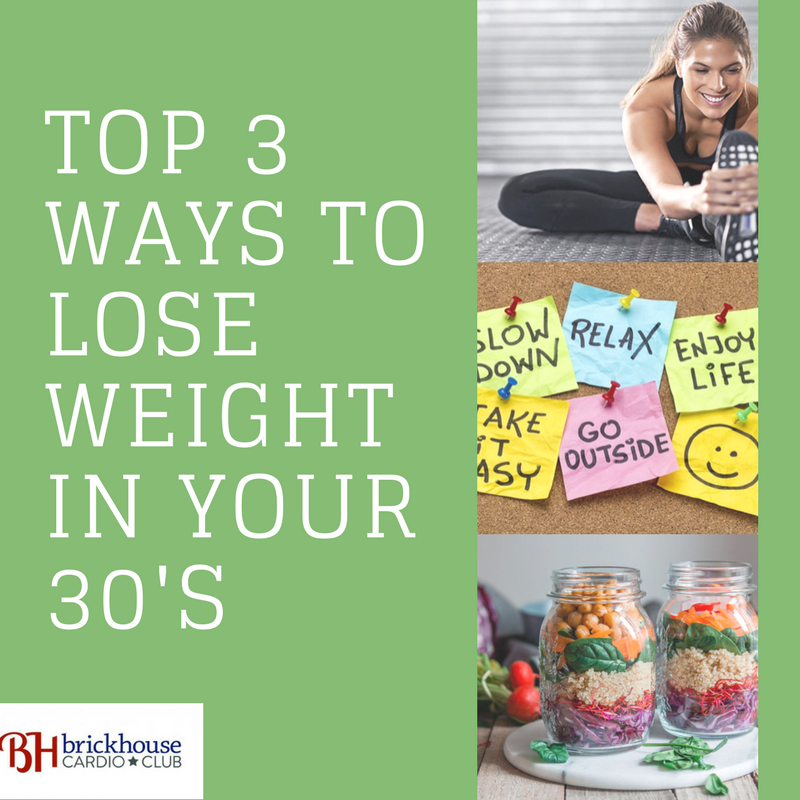 Yes, losing weight in your thirties is possible. But, only with a smarter plan. We all know that losing weight at any age is a big deal. However, losing weight in your thirties is especially hard.
Why?
Because of one simple reason that is "weight loss", many things for women over 30 takes a lot of time and energy. Moreover, it's almost impossible to find extra time during that stage of life when career and family are the top priorities.
I am not trying to say that it's impossible to lose weight for women in her 30's.
But actually, it just takes smart PLANNING and ORGANIZATION.
Use the below tips specially tailored to address the unique challenges you face when you try to slim down at 30 and beyond.
 Get Hold of Your Muscles and Metabolism
If you want a healthy metabolism to lose weight in your 30, you need to maintain your muscles.
"Women in her 30s need to be very careful about building and keeping muscle mass to support a healthy metabolism. Women begin to lose their muscle in the 30s, and until that muscle is challenged and maintained with regular workout sessions, the muscles loss will eventually slow the metabolism."
Resolution: How does a woman with a busy life work can take control of her calorie burning fires from fizzling?
So, if you can't get to the gym, there are easy strength workouts you can do at home.  Short and intense workout sessions will be more likely to burn extra fat.
Stop Hanging with Fad Diets
Women in their 30s are too bold and too sophisticated to fall for the modern-day diet trends.
Are these fads harmful?
"If you have ever dieted on and off until your 30s, the chances are your metabolism is unclear, confused and disorganized. With every new diet attempt, you may put your body into starvation mode, and weight loss becomes harder than the rock. "
Resolution: Your first step to healthy and fresh eating is to estimate your daily caloric intake.  You should also keep a pre-diet food record.  Then make sure you eat sufficient protein to maintain a healthy metabolism, limit your sugar consumption, and monitor your carbs intake to stay energized and gratified throughout the day.
Deal and Manage Your Stress like A Pro
It is believed that 30's is the most stressful time in our lives. Career, marriage, job stress, babies and relationship issues could keep you awake at nights. Even the simple act of dieting can give you stress. And, such challenges can cause more problems if they are not taken seriously.
"Life stress can stimulate your metabolism by initiating the stress response and in turn fat storage."
So, balance in lifestyle is the key to a happy life.
Resolution: Get support from friends and family or reach out to a certified professional if you think that stress is preventing you from losing weight.
A Word to the Wise
If you are a working woman trying to lose weight after 30, you might be intrigued to back burner your health and your weight.
What's worse? You might go on the first diet you perceive in a fashion magazine.  Don't make those silly mistakes.  Now is the time when your decisions have real long-term consequences.  Make the best selections for lifelong health and well-being. The truth is weight loss for women after 30 is achievable with smart organization, assistance and a healthy dose of common sense.